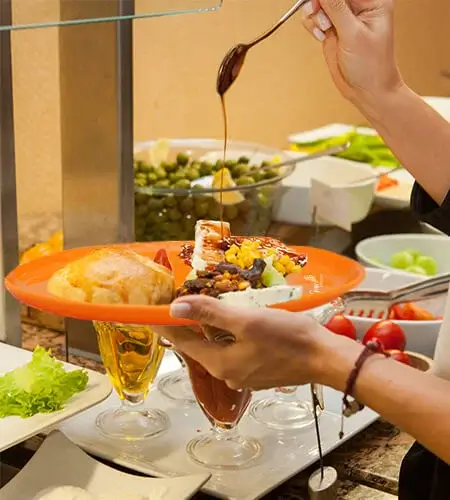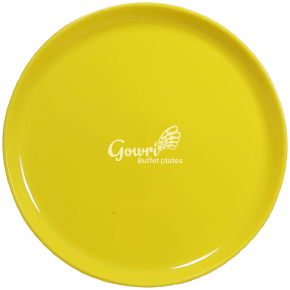 WHY CHOOSE US
Dine with Confidence
Our plastic buffet plates are thoughtfully designed to blend seamlessly with various dining settings, adding a touch of elegance and sophistication to your table.
---
Trusted Seller
Reliable and Trusted - Your Go-To Seller for Plastic Buffet Plate Sets
Competitive Pricing
Affordable Prices! Get the Best Value for Plastic Buffet Plate Sets
Our Promise
Experience Risk-Free Shopping with Our 30-Day Warranty
Our Values
We Value Everything We Do, Ensuring That We Remain a Trusted Partner in the Industry
Available
Platforms
Discover a wide range of safe-for-food-use plastic plates in various sizes (12, 12.5, and 13 inches) and vibrant colors, perfect for wholesale orders.
A Whopping 50,000+ Units
Manufactured Every Single Day
Join us on this journey as we shape the future of dining aesthetics and leave a lasting mark on the industry.

Food-Safe Material

BPA Free

Dishwasher Safe

Heat Resistant

Scratch Proof

Fade-Free Colors

Lightweight & Unbreakable

Eco-Friendly
Personalize Your Style
with Our Customizable Collection
Customizable branding options for orders above 3k quantities, allowing customers to choose the name they want to be printed on the plates
Save on Great Deals!!
Ready for a deal that's too good to resist? Take advantage of our discount and indulge in stylish and durable buffet plates.
Customer Support
We strive to deliver prompt and friendly service, going the extra mile to ensure your experience with our products is nothing short of excellent. Whether you need assistance with product information, order tracking, or after-sales support, we are here to help.
About Us
Over 50,000+ Units are Manufactured Every Single Day. As Gowri Plastics continues its remarkable growth, its dedication to quality and customer satisfaction remains a top priority. With a legacy rooted in trust, exceptional quality, and a deep understanding of customers' needs.
FAQ
Get answers to commonly asked questions: ordering process, outdoor usability, BPA free, dishwasher-safe, and more. Simplify your decision-making with our comprehensive FAQ section.